Owning a business in the 21st century means more than having a brick-mortar store. In 2022, e-commerce will account for 20.3% of all retail sales globally. This number is rising daily, and this is how you ensure you don't miss out.
Pick a Domain Name
Choosing a domain name is just as important as your website's overall design and structure. A good domain name will help you stand out in the crowded marketplace, which is why choosing wisely is essential.
You should also consider:
If the name describes your brand
How easy will it be for people to remember and spell your site's URL?
Is this a word that has been used before? If so, who else has used it, and when did they do so? This is important as you don't want competitors latching on to your brand after you make it big.
Settle on Website Hosting Service Provider
Choosing the right web hosting is essential to building an e-commerce website. Web hosting companies provide space on their servers for your website to live, an internet connection, and software that allows you (and Google) to see what your site looks like.
You must choose a web hosting company with access to multiple locations worldwide so customers can find it online easily—but it's not just about finding a good host. It's also about picking out one that doesn't have any problems with bandwidth or server crashes. This means using a reputable provider.
A good hosting provider will ensure your customer's data is secure through SAas solutions such as SSL.
Build Your Website
You can now build your site with a Content Management System or get a website developer to do it for you. Besides having a products page, ensure your site features a contact page and an 'About Us' page.
Adding a 'Blog' page to your site is also advisable. You can write articles about the products on your E-commerce site, which will help your site rank higher on search engines such as Google and Bing.
Choose an eCommerce Platform
Choosing an e-commerce platform is essential because it will be the backbone of your website. It's the software that connects you with your customers and the place where all of your data resides, whether it's products, customers, or payment information.
There are three types of e-commerce platforms to choose from:
Open Source- These are free software that is also easy to install. It can be added to Content Management Systems such as WordPress. However, it is essential to note that they require some tech skills to install and maintain.
Headless eCommerce Platform – Such platforms' structure has the website's frontend separate from the backend. It provides a more seamless interaction between your customers and your website.
Subscription-Based Platforms – This is software you periodically pay for. It's scalable but also requires a degree of tech skills.
Your choice of platform is dependent on your skills and financial ability.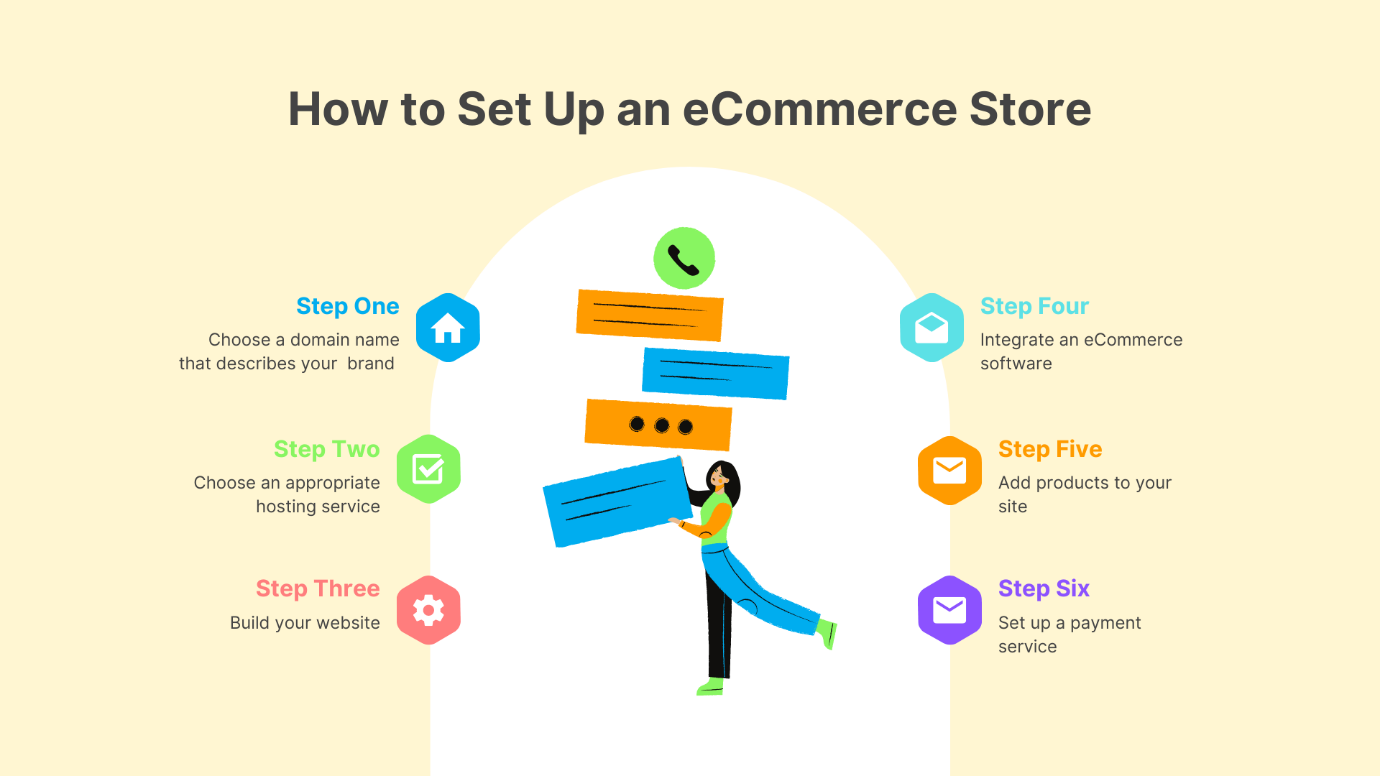 Add Products to Your Ecommerce Store
The next step is to add your products to your site. There are two main ways to add products: by uploading them manually or by using an import tool.
The first is more complicated and not recommended for beginners. The second option will allow you to upload your files and add images from external sources like Shutterstock or Adobe Stock.
Once those basics have been covered, it's time to create your product listings! This step will involve adding info about each item so that search engines can find them easily when users search for specific products based on your keywords.
Select an eCommerce Site Payment Service
When you're building a website, there are several things to consider. One of the most important things is choosing a payment service provider (PSP). This is where you will be sending your customers' payments, so you must choose one that has the best rates and fees to keep your business running smoothly.
There are many different types of PSPs available today:
Merchant accounts – These are usually offered by banks or other financial institutions like PayPal or Stripe. They allow merchants to accept credit card payments through their websites without technical knowledge about how these services work. However, they also come with higher costs than other models because they're more complicated than others regarding setting up an account and maintaining compliance with specific laws such as PCI DSS (Payment Card Industry Data Security Standard).
Mobile money – This is a more common payment method in the developing world, where close to 90% of the population has access to a phone. Integrating mobile money payment methods will improve your sales if this is your target market.
There you have it: the steps to build your eCommerce website. You can always reach out to us, and we'll help you create the perfect online store that will help you sell more products and generate more revenue than ever!