Hire the Best
Technology Consultants
We're a consultant agency made up of designers, developers and devops engineers versed in data science, blockchain, cloud technologies, app development and more. We work with companies large and small and look forward to working with your team. Reach out to speak with a subject matter expert. Our initial consultation are free.
At PLECCO, we leverage industry best practices to build innovative solutions of high quality and performance. Our team of subject matter experts focus on listening, strategizing, and building the concepts you describe – allowing you to focus on your vision while we focus on making it happen.
Our on-demand application development agency provides you with a team of designers and developers. We work with you to understand your general needs or specific requirements. Our engineers are versed in mobile, web, and application development. We will work with you to tailor your solutions and we will be there to support your organization's development needs as your business grows.
Scale and optimize existing apps
Automation and cloud migration
Finding the perfect candidate to fit your team is more than meets the eye but we know how to find them. We'll help you find and hire your own team utilizing our recruiting network to find, vet and provide you with the talent you need to build your team.
Software Development Consultants
Project Management Consultants
Cloud Solutions Consultants
At PLECCO, our agency leverages the most effective educational best practices to provide you with an integrated online educational experience that provides students with a quality education of various technical topics. Our learning packages focus on specific skills and KPI's that most of our clients find important. While these learning packages respond to general needs if you have specific requirements we can tailor and work towards your eLearning needs.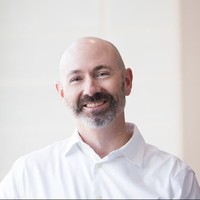 Xceleration found themselves in a situation that was great, but also very challenging – a lot of new customers coming onboard all within a few months of each other. We were facing an enormous amount of front end UI work to get done to implement a lot of new features within a very short timeframe. Recruiting for React developers in the Charlotte market is extremely difficult and takes a long time to find someone who has an advanced level skillset and experience.
We needed senior developers and we needed them very quickly. Xceleration had called on Jason Stokes, founder of Plecco, several times in the past to help with some Ruby work and he had always come through for us. So, when we found ourselves in this situation, we called Jason to see if he could help. Jason quickly put together a team of highly skilled React developers, and even presented more candidates than we needed. Thanks to his team's flexibility, we were able to onboard his team with a couple of weeks to get them started.
Jamie Bush
Chief Technology Officer at Xceleration

I would like to express my appreciation to Jason Stokes of Plecco Technologies for a fine job done on creating our website: www.christiebroshvac.com. PLECCO also maintains this website for us and we have been well please with them. I would not hesitate to recommend them to anyone for their Information Technology needs.
Randy Christie
Owner / CEO of Christie Brothers HVAC, LLC

In a market as dense as technical staffing solutions is, the competition is fierce. We went with PLECCO because Jason was assertive without being aggressive and he found the right candidates without needing too much information from us. He's part of a very small population of senior software engineers who can translate business needs without being patronizing. I highly recommend PLECCO Technologies for your technical solutions.
Judith Byrnes
Chief Operations Officer at VUniverse
Let Us Find The Tech Talent You Need

Copyright © 2020 Plecco Technologies, Inc.