Technical Training

and eLearning Solutions
For years now, we have specialized in helping our customers get the most out of their training dollars. Whether it is delivering standard industry training, customized training solutions, assisting in creating in-house virtual classrooms, or putting it all together, we are a team that prides itself in outstanding customer service.
At PLECCO, we believe that a proper technology training goes a long way in helping humanity and in business it goes a long way in helping to attain company goals. Thus, we focus on providing the best educational experience for students taking our software development and devops courses. We look forward to working with your organization to understand your training goals and help you reach them!

We have curriculums covering most of the popular programming languages and frameworks.

We track attendees performances and work with companies to provide students a path to a rewarding career in technology.

Upskill Your Organization
We work with you to upskill your employees. Teaching your staff to use the most modern technology tools available.

We help companies adapt to today's climate while providing continuous elearning services to their students.
Software Development Training
We offer a courses in software development to take students from a basic understanding of programming to intermediate and advance.
Introduction to Angular Development
Introduction to Java and Spring
Our subject matter experts work with companies to understand their business training goals and we develop curriculum tailor to meet your technology training needs.
Courses developed to appropriate student level
Curriculums assessment created based on company KPI's
Integrate company's training KPI's into curriculum courses
Online learning platform available for remote learning courses
We provide technology instructors that are subject matter experts in their area of expertise. Our instructors are knowledgable and eager to teach and mentor technology students.
Our technology instructors have industry experience
Instructors are experienced in providing training instructions remotely
We provide subject matter experts to provide instruction
Teaching assistances available for large courses needing addition support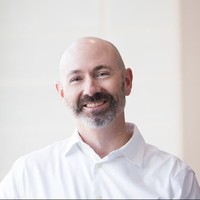 Xceleration found themselves in a situation that was great, but also very challenging – a lot of new customers coming onboard all within a few months of each other. We were facing an enormous amount of front end UI work to get done to implement a lot of new features within a very short timeframe. Recruiting for React developers in the Charlotte market is extremely difficult and takes a long time to find someone who has an advanced level skillset and experience.
We needed senior developers and we needed them very quickly. Xceleration had called on Jason Stokes, founder of Plecco, several times in the past to help with some Ruby work and he had always come through for us. So, when we found ourselves in this situation, we called Jason to see if he could help. Jason quickly put together a team of highly skilled React developers, and even presented more candidates than we needed. Thanks to his team's flexibility, we were able to onboard his team with a couple of weeks to get them started.
Jamie Bush
Chief Technology Officer at Xceleration

I would like to express my appreciation to Jason Stokes of Plecco Technologies for a fine job done on creating our website: www.christiebroshvac.com. PLECCO also maintains this website for us and we have been well please with them. I would not hesitate to recommend them to anyone for their Information Technology needs.
Randy Christie
Owner / CEO of Christie Brothers HVAC, LLC

In a market as dense as technical staffing solutions is, the competition is fierce. We went with PLECCO because Jason was assertive without being aggressive and he found the right candidates without needing too much information from us. He's part of a very small population of senior software engineers who can translate business needs without being patronizing. I highly recommend PLECCO Technologies for your technical solutions.
Judith Byrnes
Chief Operations Officer at VUniverse
To Make Requests For The Further Information

Copyright © 2021 Plecco Technologies, Inc.